3F UL Gear
3f ul gear, our workshop, team, and families are here in Xiamen's beautiful port city on the East Coast of China. Tourists flock to our lovely city because we have everything – islands, mountains, temples, and parks. We built our team here in Xiamen because we, our friends and family, love to explore and discover our world through hiking and camping.
For over ten years, we have road tested outdoor gear on every type of trail – airy mountains, astonishing glaciers, and deep and mysterious canyons. Our practical experience shapes our designs. We know what it is like to struggle with inadequate or heavy gear. We collect and act on valuable practical experience and feedback from other hikers and campers to seek improvements in outdoor gear.
We use our advanced textile research and equipment, computer modeling leading laser techniques for welding and seam sealing, experienced craft sewing (decades of experience) to make the best-performing backpacks and tents.
Xiamen's location gives us access to the best materials, techniques, and artisans, plus global distribution links. We aim to make professional ultralight gear affordable and accessible to everyone. Outdoor gear is not our hobby – it is our passion, and we want to share it with you.
Focus on details
The Seams
The method we connect two piece of fabric is called double needle seam, in this method every stitch goes through 4 layer of fabric, that means this can be provide better water resistance and strenth.
Thermo Reinforcement
We applyed all PU-coated tent with Thermo Reinforcement, which has a better strenth than traditional stitched reinforcement.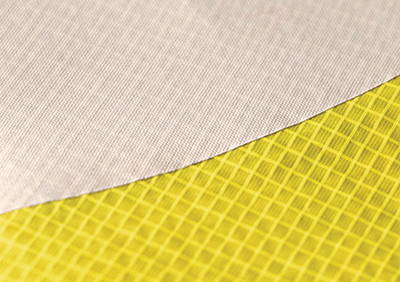 Laser Cutting
Laser Cutting is far more advance and accurate than manual cutting. We believes the tents which made of perfectly shaped fabrics are more exquisite.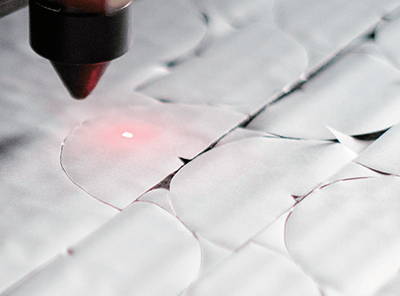 Well designed Attachments
We made each attachments to be adjustable, so that the tent can be adapted to differents camping ground conditions. In special climates, users are allowed to adjust the attachments to improve tent stability.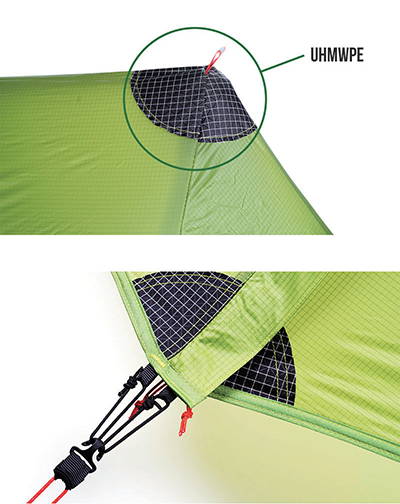 Fabric
For tents, fabric is the only barrier to isolate users from the harsh environment, so we pay great attention to the quality and performance of fabrics. The fabrics of Sanfeng are all designed by us, specially used in the manufacture of Sanfeng tents, with great emphasis on lightweight, waterproof and durability.
We use different fabrics on different types of tents. Non-self-supporting tents require higher fabric strength. Therefore, we use Ripstopper L2 double-sided silicone-coated nylon. Its tear resistance is more than 3 times that of PU nylon. The tear strength has reached 45N.
All the performance and environmental protection indicators of Ripstopper series fabrics are tested in the laboratory. The water pressure resistance value of PU coated fabrics is higher than 0.05MPa≈ 10000mm, and the water pressure resistance value of double-sided silicon fabric is also higher than 2000mm. The actual water pressure resistance of the tent will vary. It is reduced by wear and tear. The thinner the PU coating, the faster the UV aging speed. According to the test, we believe that only water pressure resistant fabrics above 5000mm can be used stably for more than 5 years.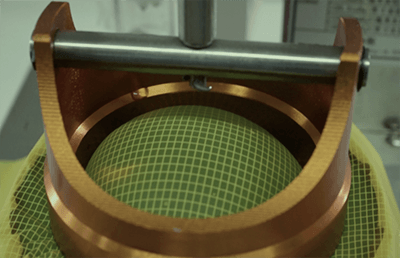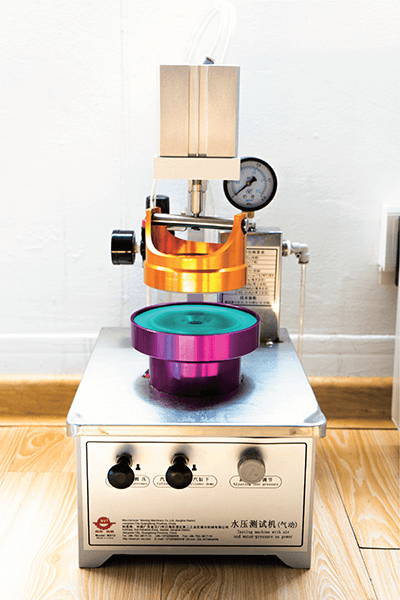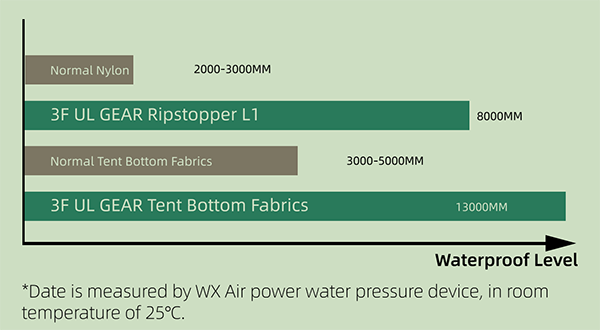 High-tech fabrics, such as ultra-high molecular weight polyethylene, X-Pac, etc. are widely used in Sanfeng products. This expensive fabric can provide strong support for the tent's stress points. In backpack products, we even use these high-tech fabrics as the main material.
Accessories and Metal Products
We also pay attention to the quality of small accessories, such as zippers, fasteners, wind ropes, and tent poles. These accessories often determine the intuitive experience of users. We use Yoshida YKK zipper, which is superior in terms of experience and strength.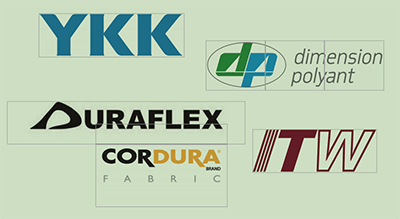 The fasteners are uesd of Duraflex nylon fasteners, which can maintain a good balance between light weight and strength. Our tent ropes are made of high-strength, high-density braided nylon rope or ultra-high molecular polyethylene fiber, which has low water absorption and high strength.
We have designed a variety of tent stakes according to different conditions. For example, the four-sided aluminum alloy tent stakes are suitable for most soft soil camps, and the cylindrical aluminum alloy tent stakes are more suitable for use on hard ground. Players who are sensitive to weight can choose more Lightweight carbon fiber tent stakes.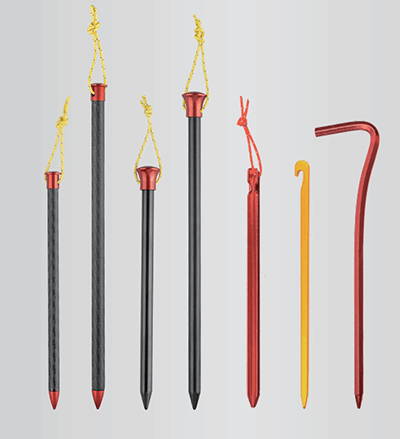 Ten years ago, China lacked well-known outdoor brands. Outdoor adventurers and various enthusiasts could only buy and rely on expensive European and American imported gears. After 3F began to design excellent tents for some experienced outdoor enthusiasts, they quickly got Recognized. In recent years, the improvement of 3F's design and materials, especially their professionalism in tents, has begun to receive widespread attention from outdoor enthusiasts around the world.
Twelve years have passed. 3F's strong curiosity for nature is the driving force for their innovation, and ensuring the safety of outdoor enthusiasts is the basic guarantee of 3F Gear. We adhere to the concept of low profit, so that professional gear can be used by buyers all over the world. We believe that high-quality scientific and technological materials are the foundation of gear, and at the same time we often accept feedback from everyone to improve our products to adapt to various complex landscapes.
In the next twelve years, 3F will accompany everyone to walk through the mountains, grasslands and forests of the world.